Safety and the Shooting Environment 
To ensure a safe and enjoyable experience on the rifle range is to follow the following practices and listen and follow instructions from the Range Officer and your Instructors.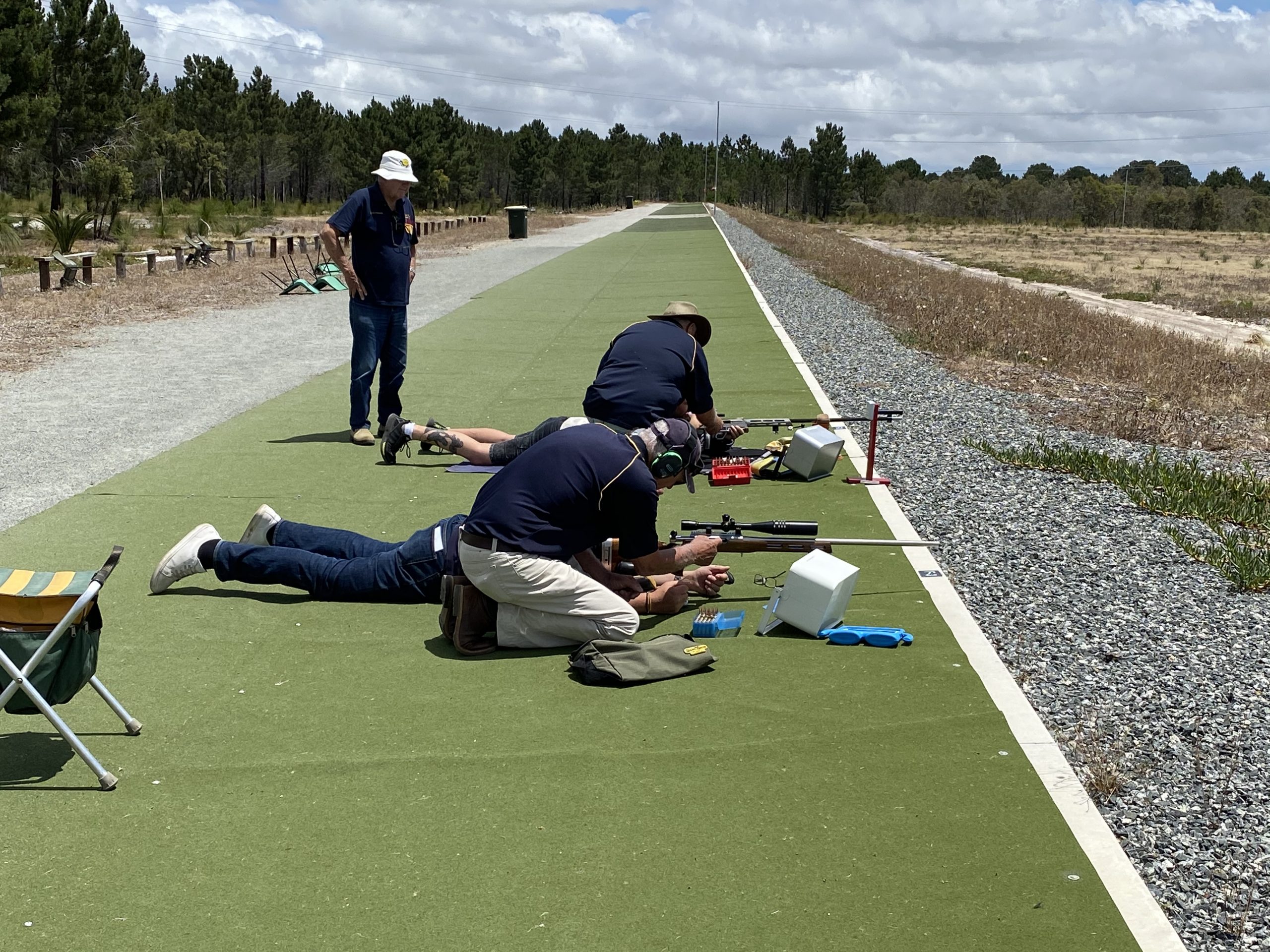 The first step is in bringing a licensed rifle to a range, the safety switch needs to be on, the bolt must not be in the rifle and the plastic chamber flag should be sitting in the chamber to signify there is no round in the chamber. This is a required practice for carrying a gun on the premises and the chamber flag provides an easy visual check of a cleared rifle.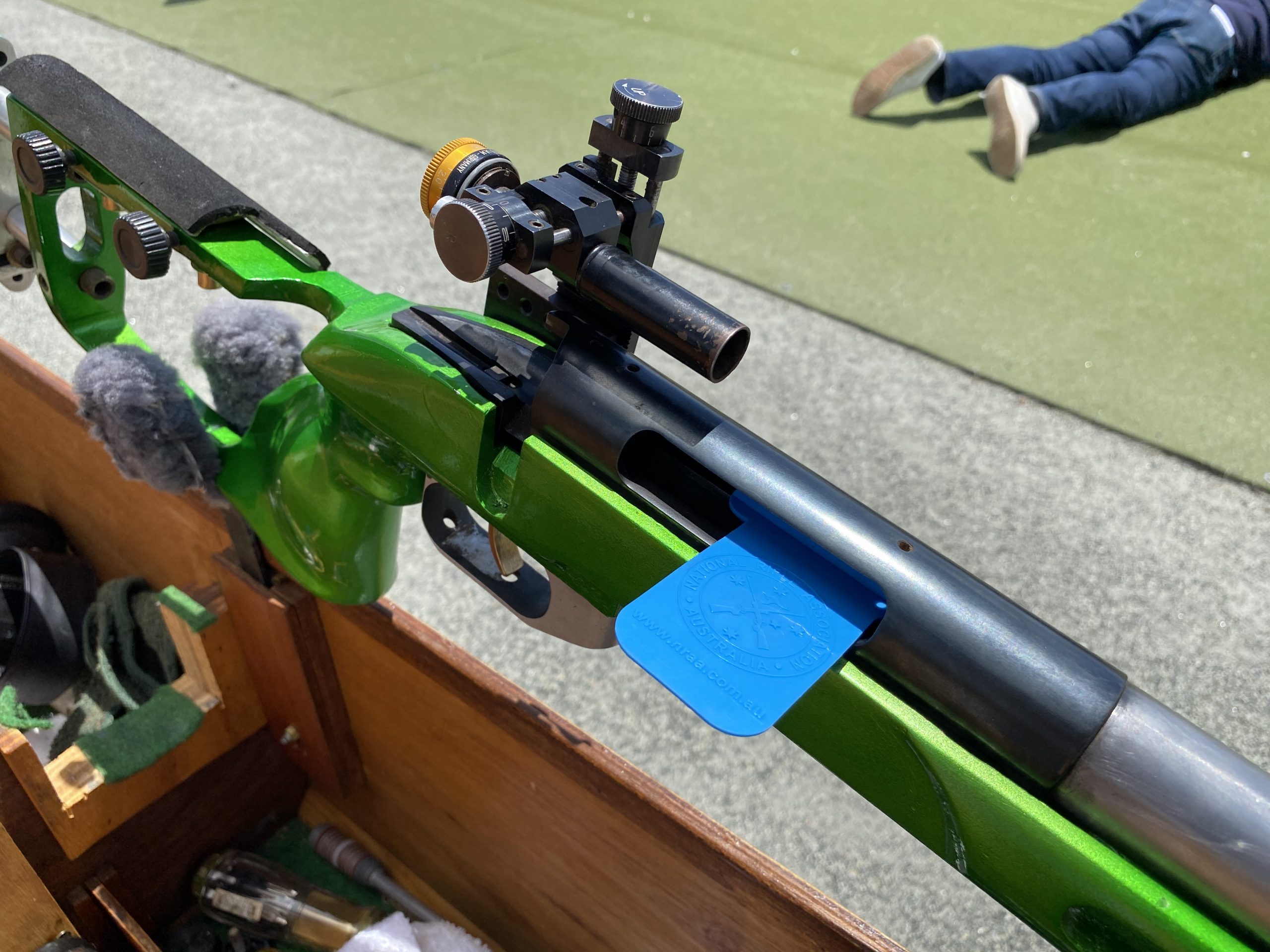 The posted flags are on a range are critical to signalling that shooting is allowed, and the red flag must be flying before you can prepare to shoot in the shooting area.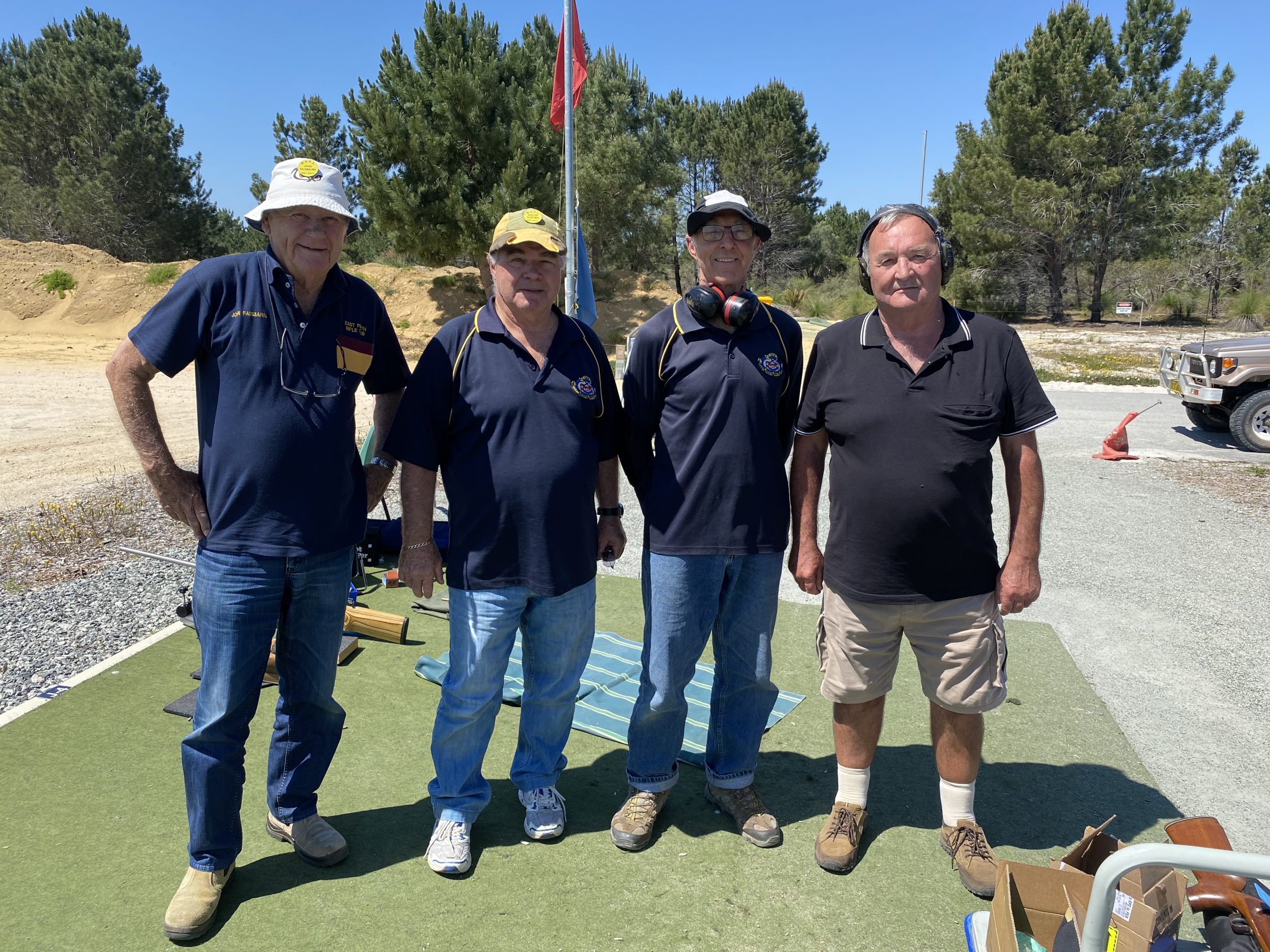 Make sure the Range Officer is aware of your presence.
Only the shooter, instructor and Range Officer is allowed on the green shooting area.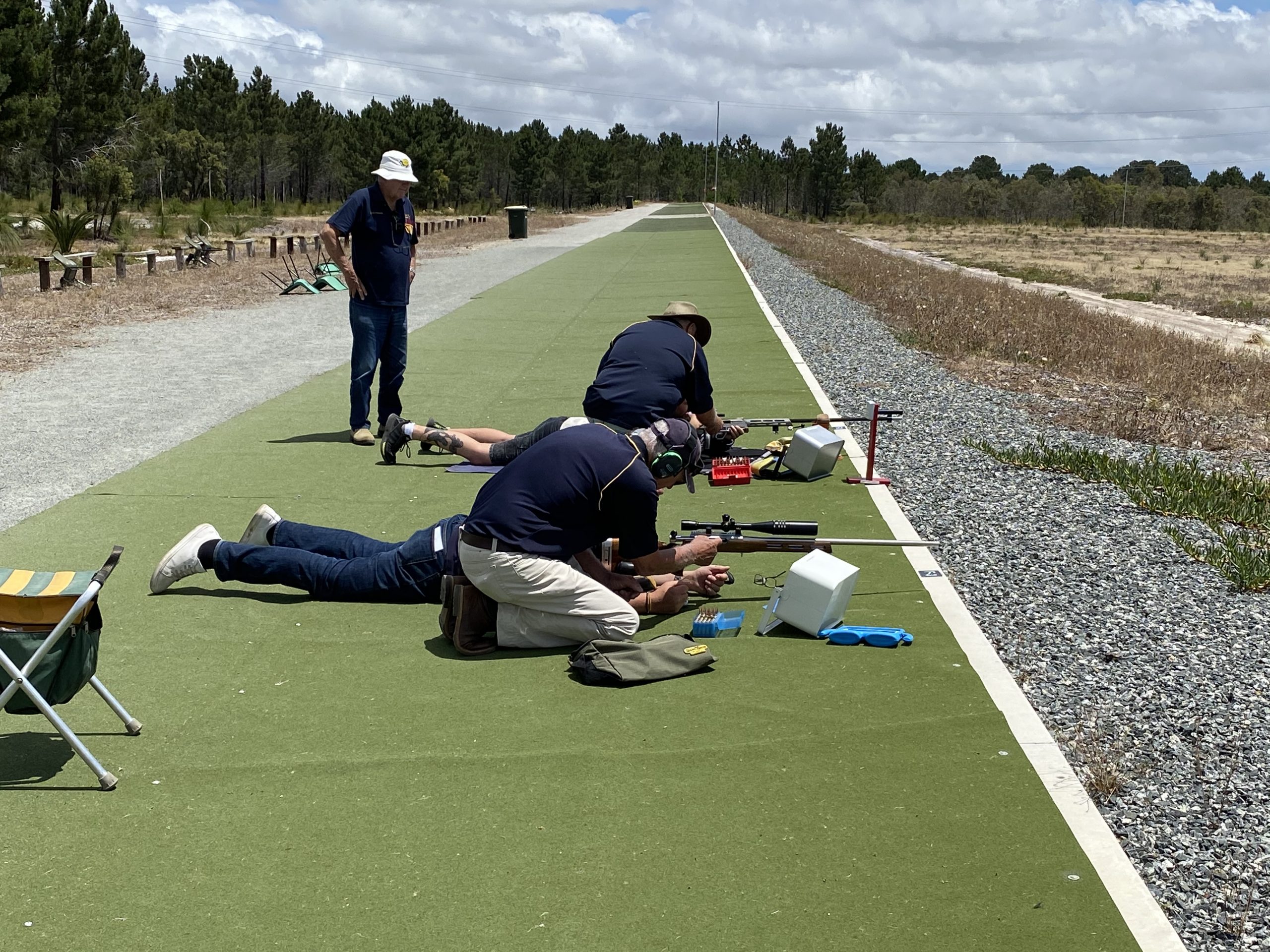 Usually a shooter lays on a shooting matt and the rifle is supported by a rifle rest (rifle stand), although some rifles may have its own bi-pod stand mounted to its stock.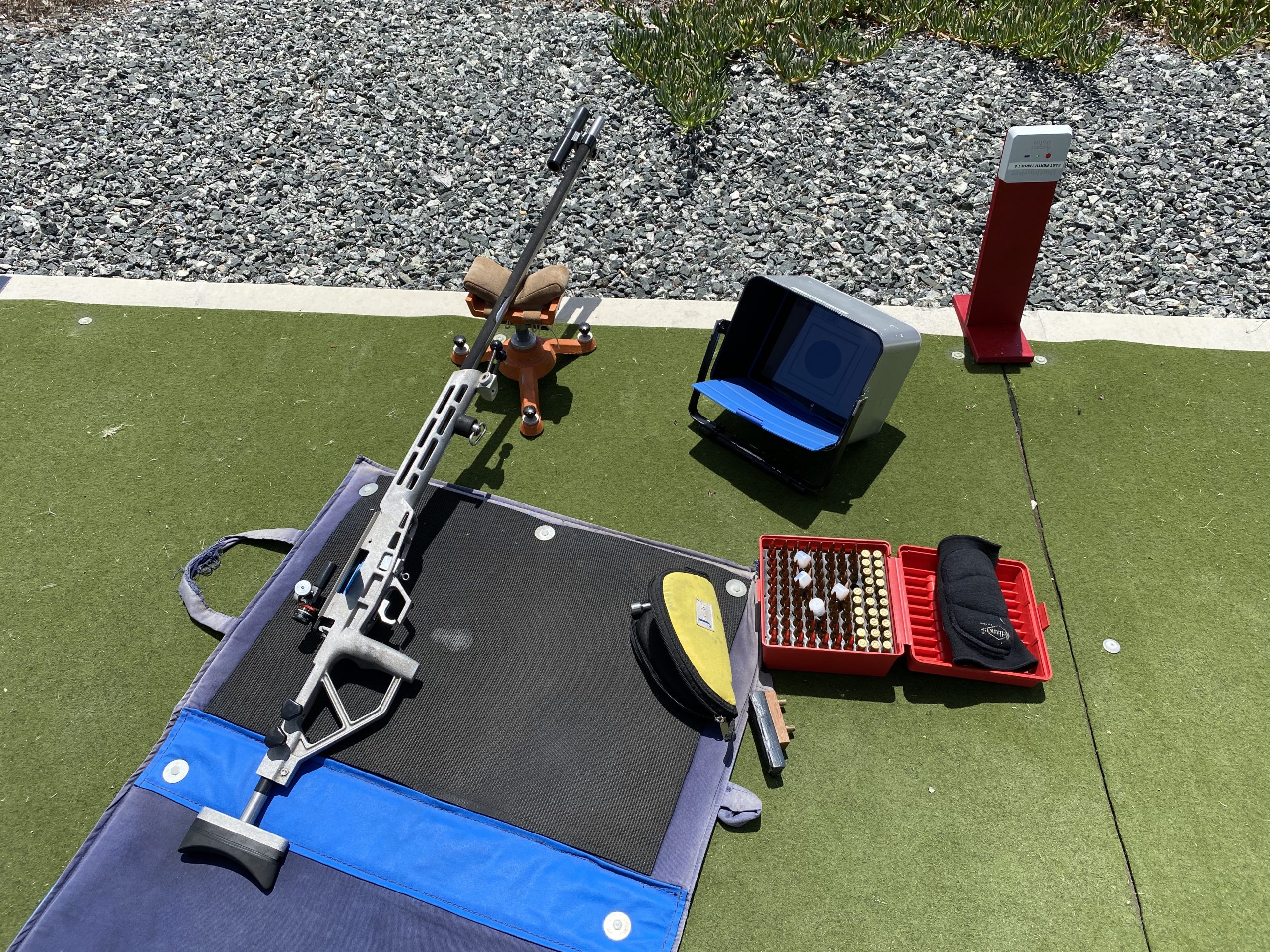 A wireless target screen shows the shooting results.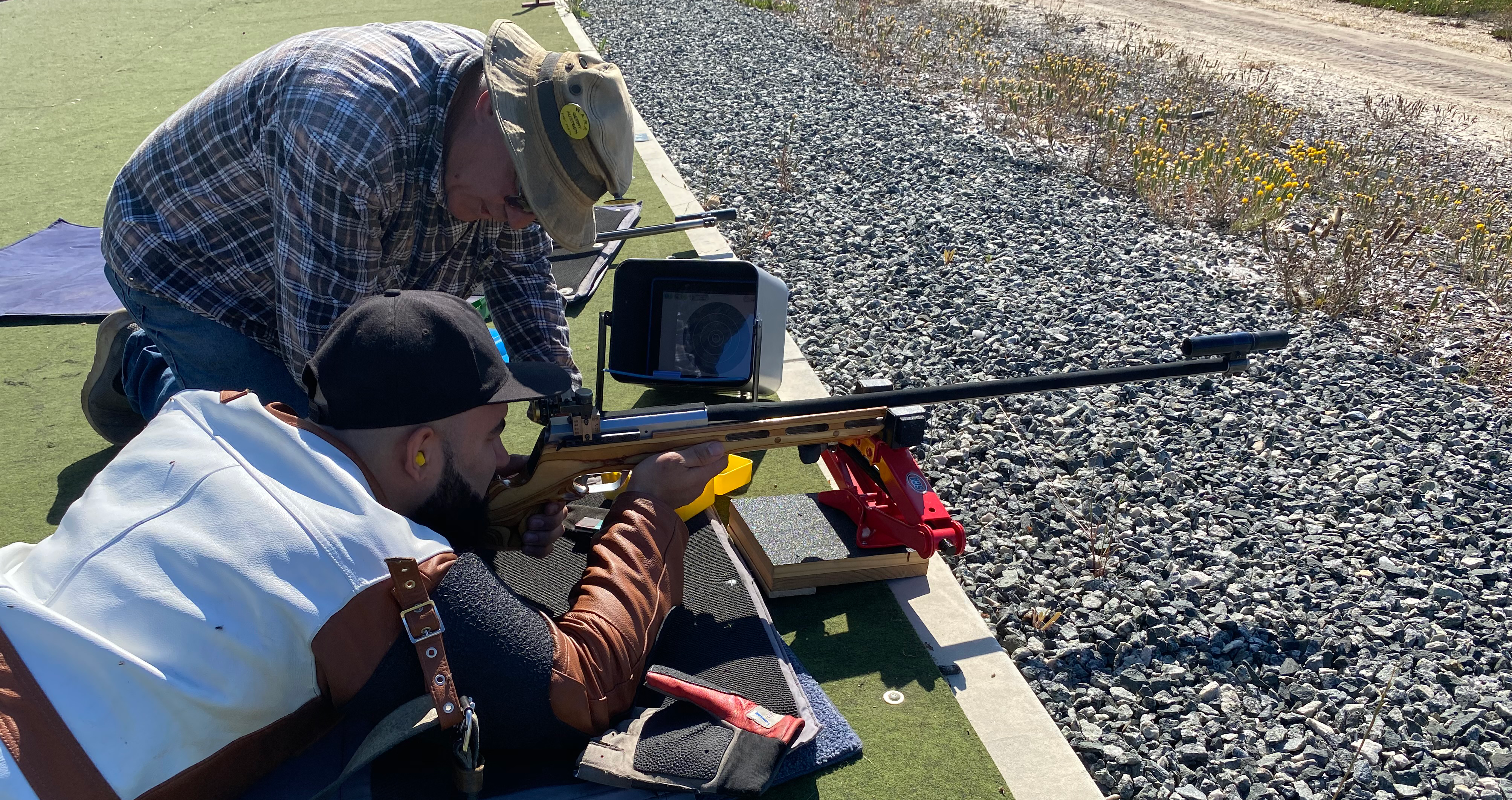 The F Class rifles are shot in their rifle  rest, whereas the Target Rifle will be held in the arms of the shooter.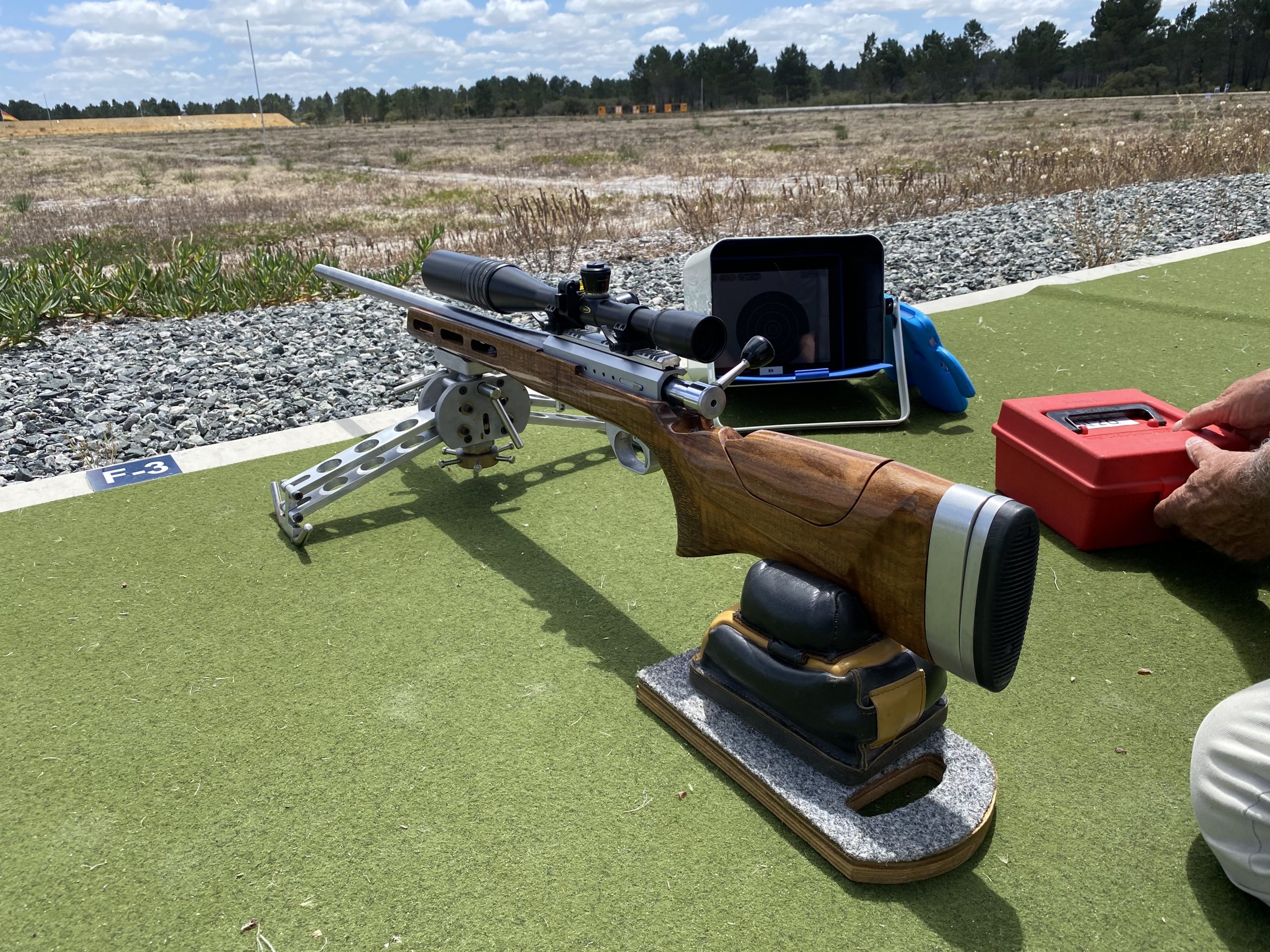 When the shooter is ready and it is safe to do so, the chamber flag is removed, the bolt is inserted into the chamber and the shooter takes their position.   Once ready, the shooter will place a round into the chamber and close the bolt.  When the rifle has a safety switch it has to be in the off position.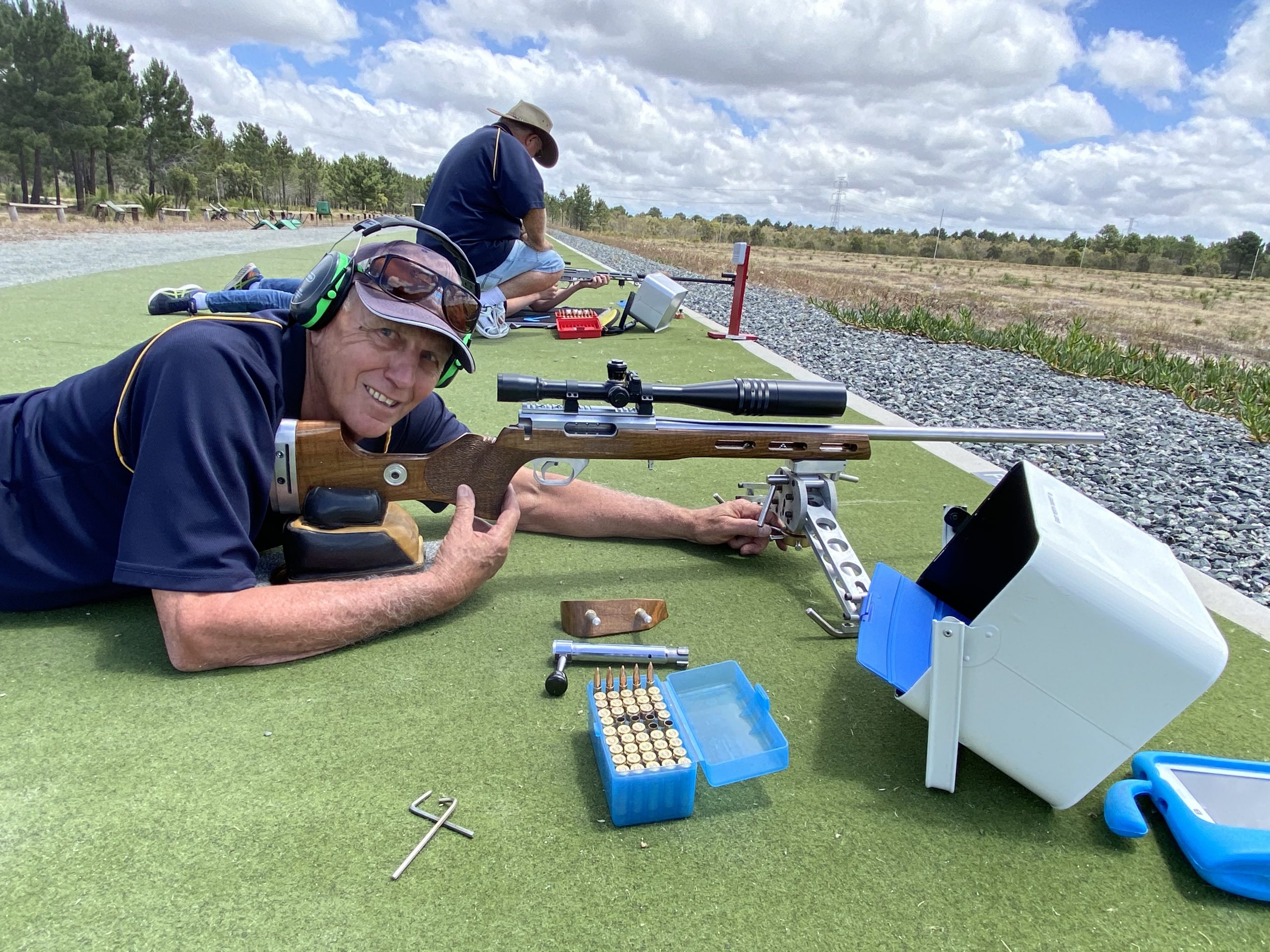 When completed, the shooter will also remove the bolt and inspect the barrel to ensure no round is in the rifle. Then the instructor or Range Officer should check before the shooter places the chamber flag in the chamber and either places their gun on the rest (stand) or moves it from the shooting area.